Copper Bar Dogs ID tag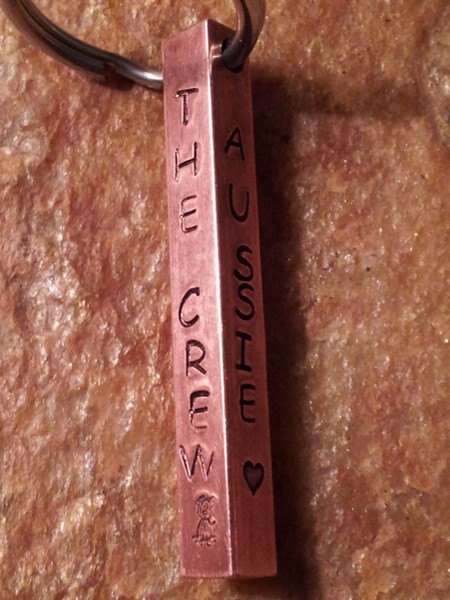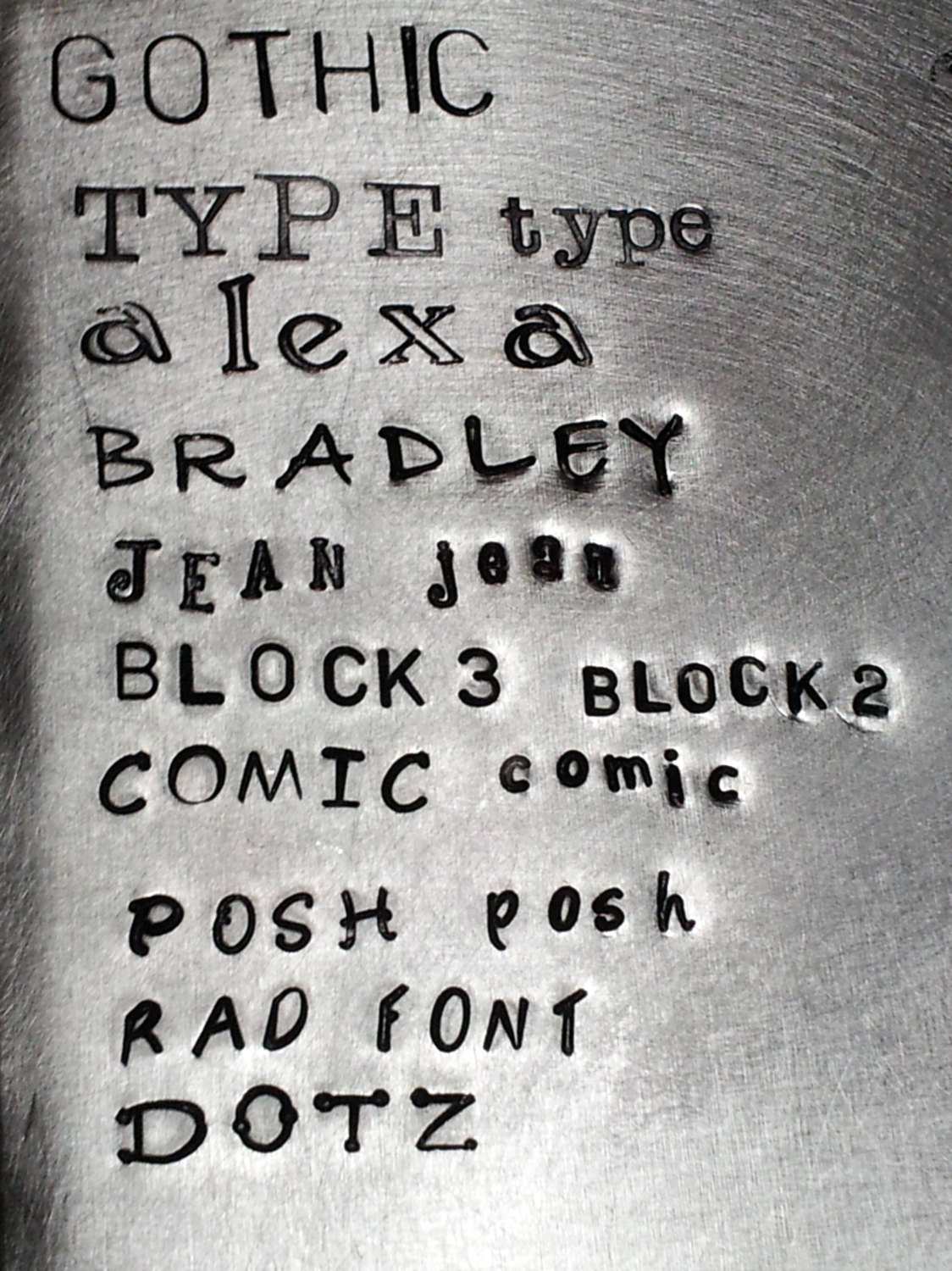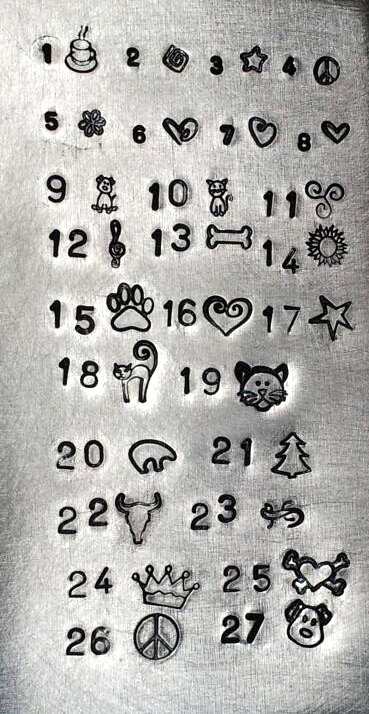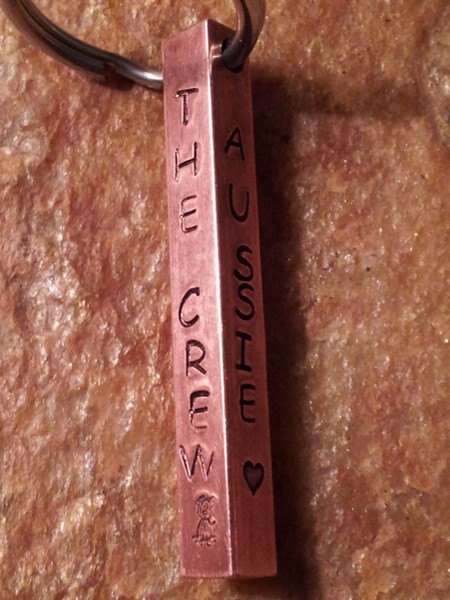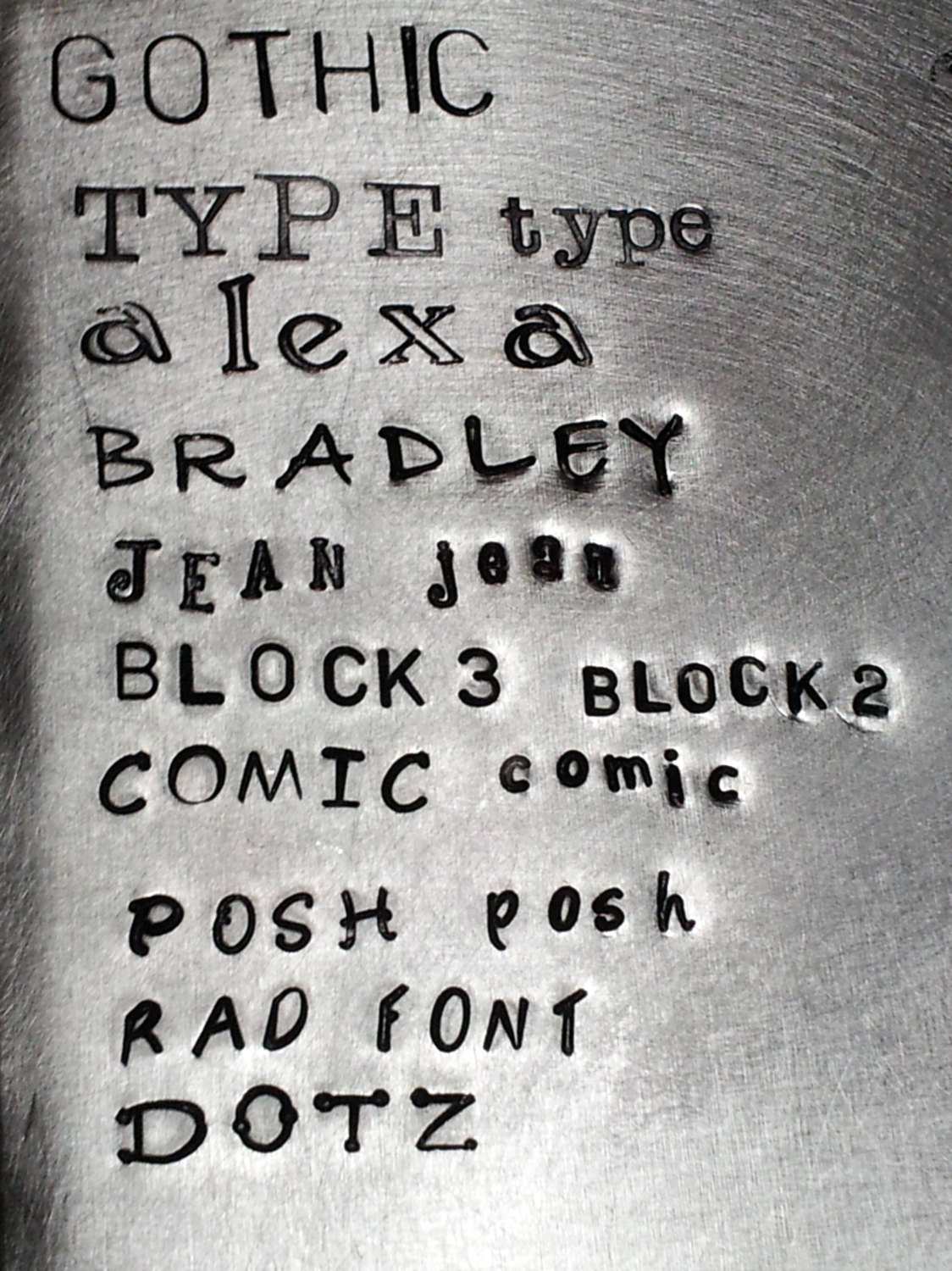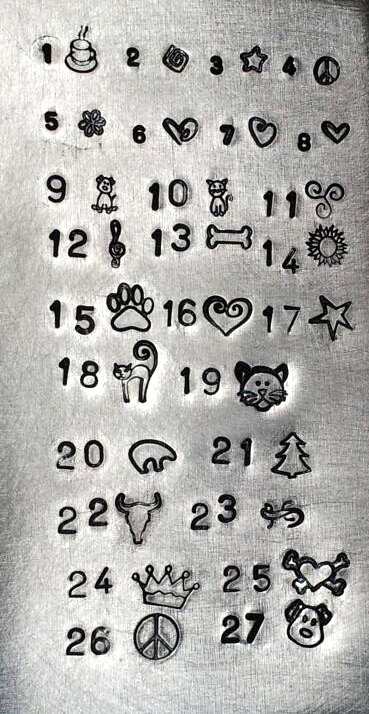 Copper Bar Dogs ID tag
This is a solid copper bar, This listing is for one bar. The bar can be 1/4 X 1/4 X 1 1/2" or 1/4 X 1/4 X 2" in length. Since I am cutting these - they could be made in custom lengths. If you want a different length please contact me before ordering for pricing.

These would also make great Keyrings, This picture is of my keyring! I also carry the Brass Bars & Aluminum Bars.

Depending on the font, it can be hand stamped up to 6 to 14 letters/spaces on each side.
The fonts that fit best are JEAN, BLOCK 3, BLOCK 2, COMIC, POSH or RAD.

You can have a pet name, phone# and/or your fav phrases, and a design stamp can be added…see choices.

If you have any questions at all, please feel free to contact me...

This comes with a stainless steel split ring.

Please include the following details in the ADDITION INFORMATION area during the check out process;

* pet's name

* telephone number

* choice of font (pic. 3)

* choice of design stamp (pic. 4)

* phrases to fit each side (only if desired)


° Please note that each dog ID tag may vary slightly as they are hand-stamped.

Thank you!!