Pendants for Humans 2 Disks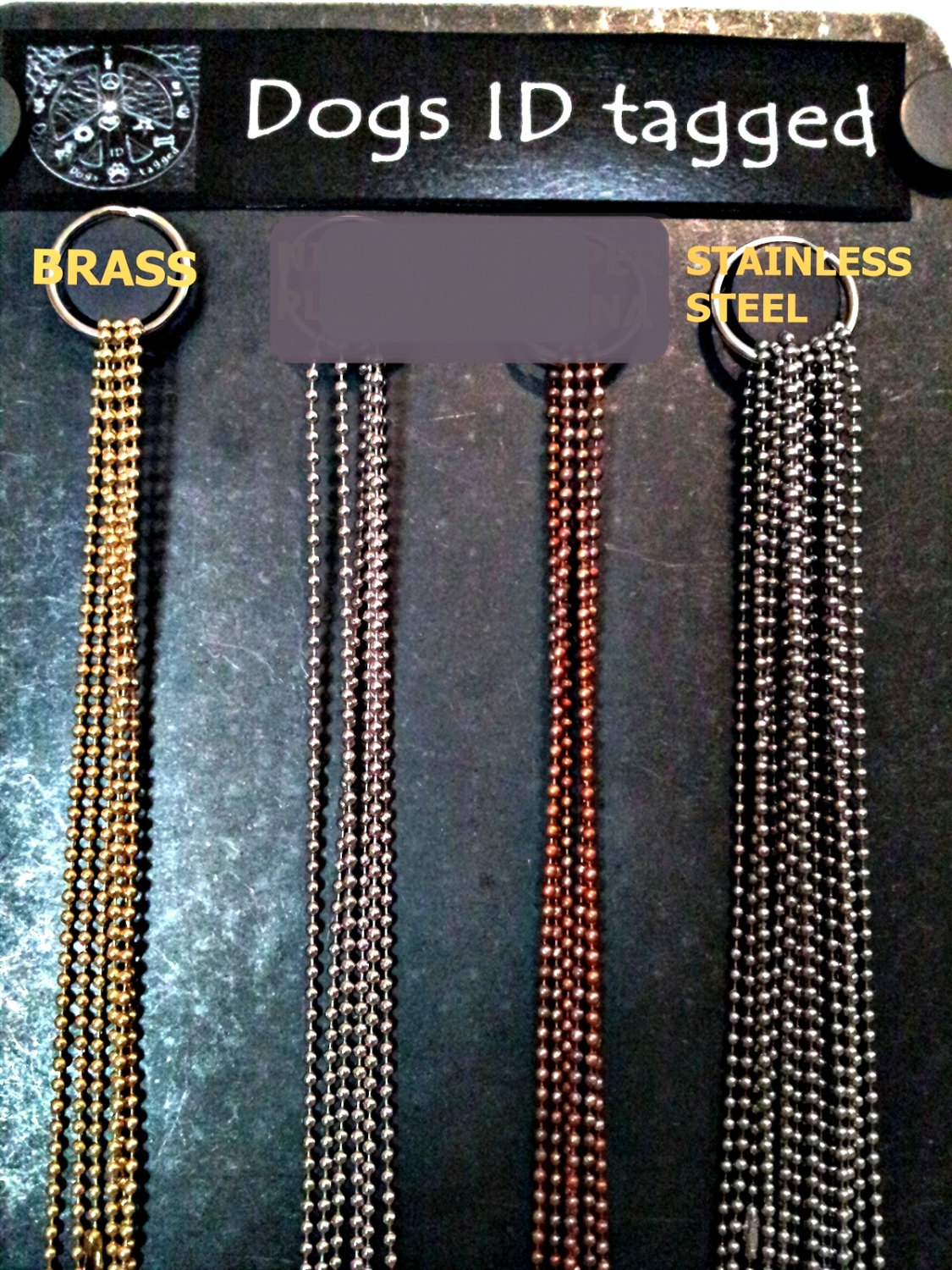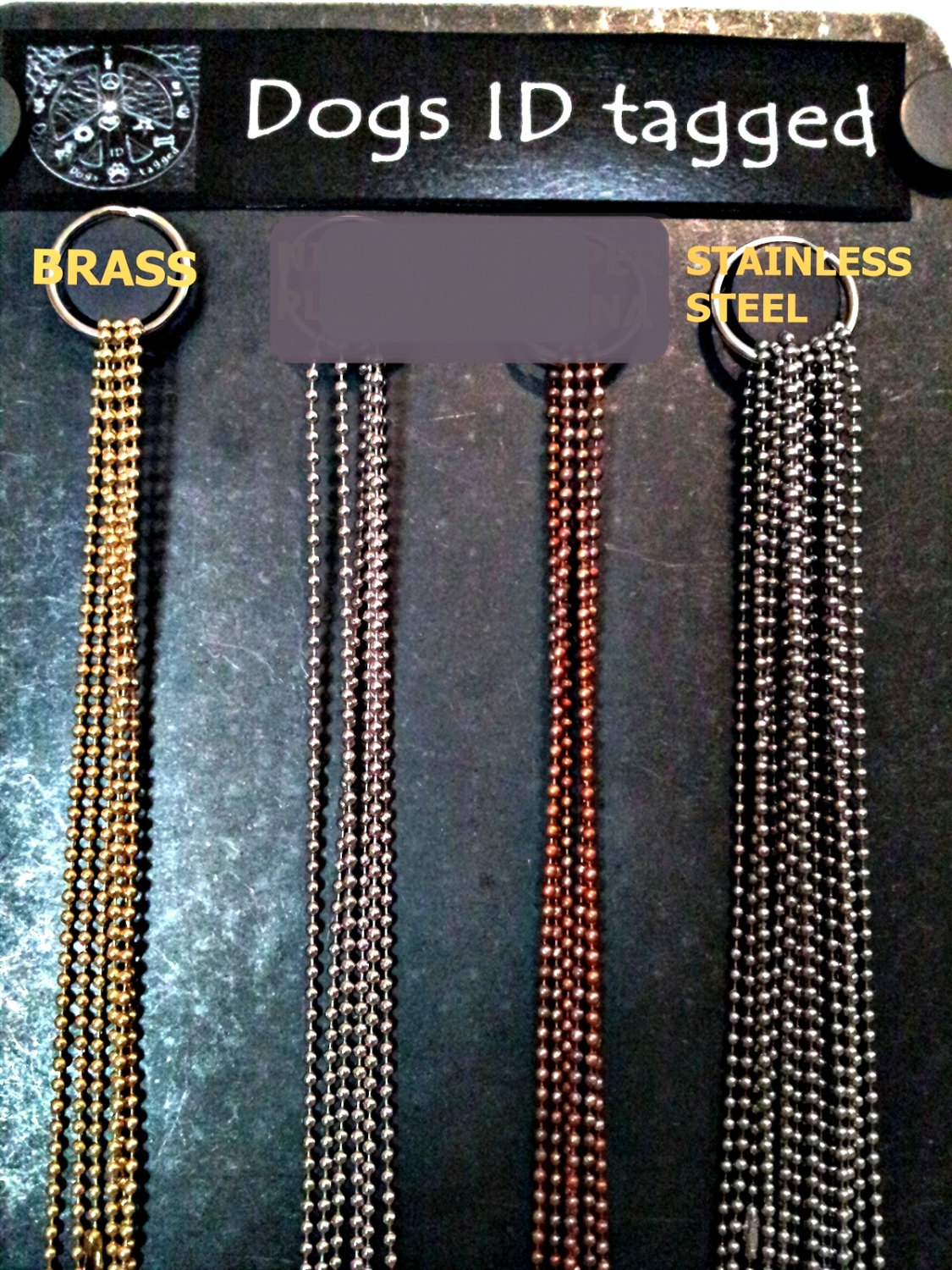 Pendants for Humans 2 Disks
This listing is for the 2 disk Pendants for Humans.

Show how much you love your pets (or your 2 legged kids) by ordering your custom hand stamped pendants with your pets names on them.

Metals will vary between brass, copper & nickel in 24 gauge. The disk sizes range from 1/2" to 1 1/2" and will stagger by 1/4" from each disk. The heart charm will vary between sterling silver or gold vermeil.

** Please let me have your pets' names in the ADDITIONAL INFORMATION area during the check out process;.

______________________________________

A Ball Chain is also available with this pet names pendant:

*GROUP ONE (PICTURE 2) for $4.99 each

Brass 2.4mm 18"

Brass 2.4mm 20"

Stainless Steel 24"


**GROUP TWO (PICTURE 3) for $4.99 each

This group all come in 20 inch length.

Copper 2.0mm

Matte Gold 2.0mm

Copper 2.4mm

Aluminum 2.4mm

Black Epoxy coated steel 2.4mm


***GROUP THREE (PICTURE 4) for $7.99 each

This group has various lengths, please check selection closely. These also may be limited.

Stainless Steel 3.2mm 30"

Copper 3.2mm 20"

Patina Copper Tideline 3.2mm 18"

Matte Gold 3.2mm 20"

Antique Brass 3.2mm 20"

° I can cut the chain length for you if a shorter chain is desired. Pricing listed above would not change.

These will make great gifts also...

Please contact me with any questions ~ thanks for looking.