Pendants for humans - 2 hearts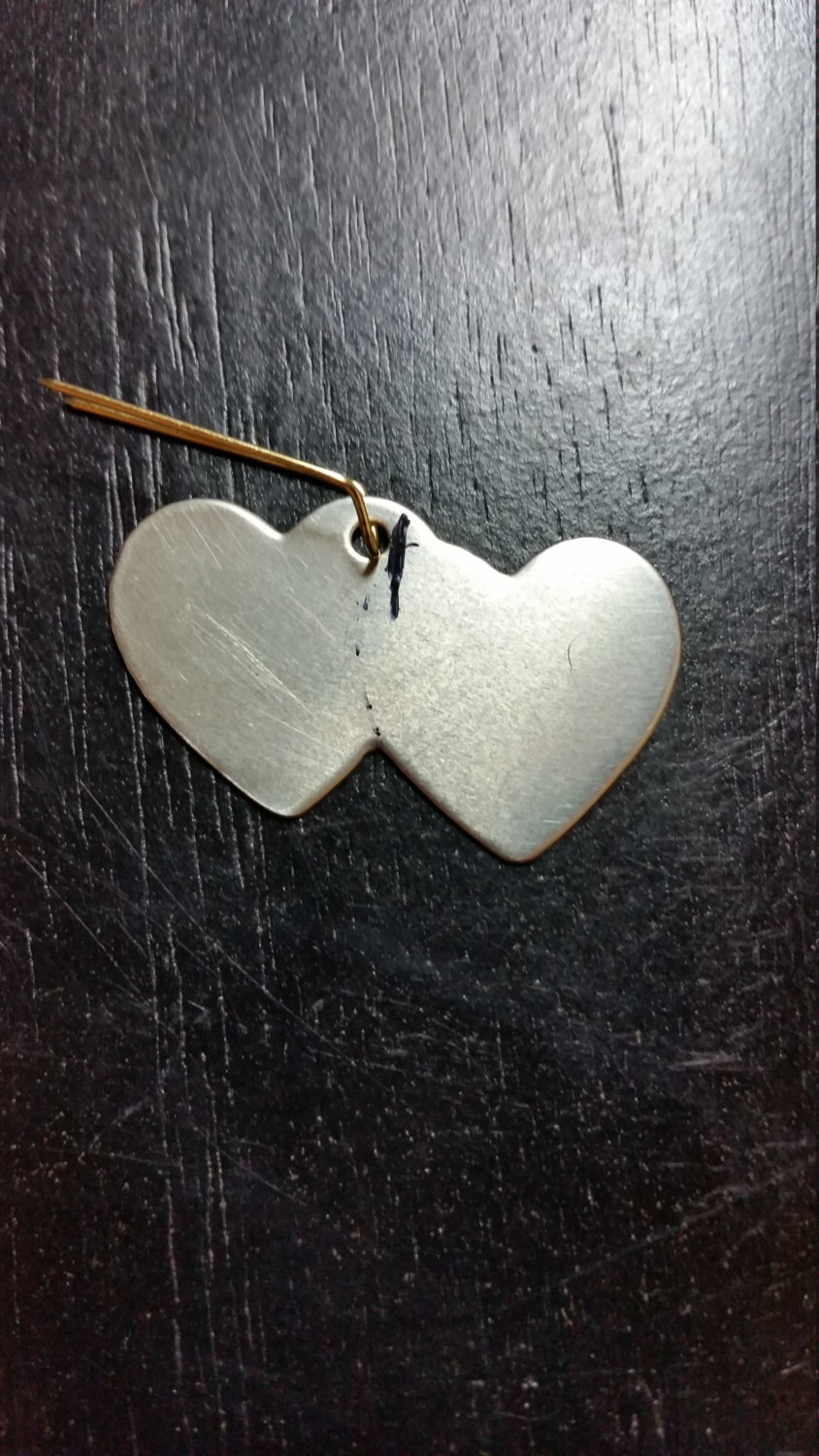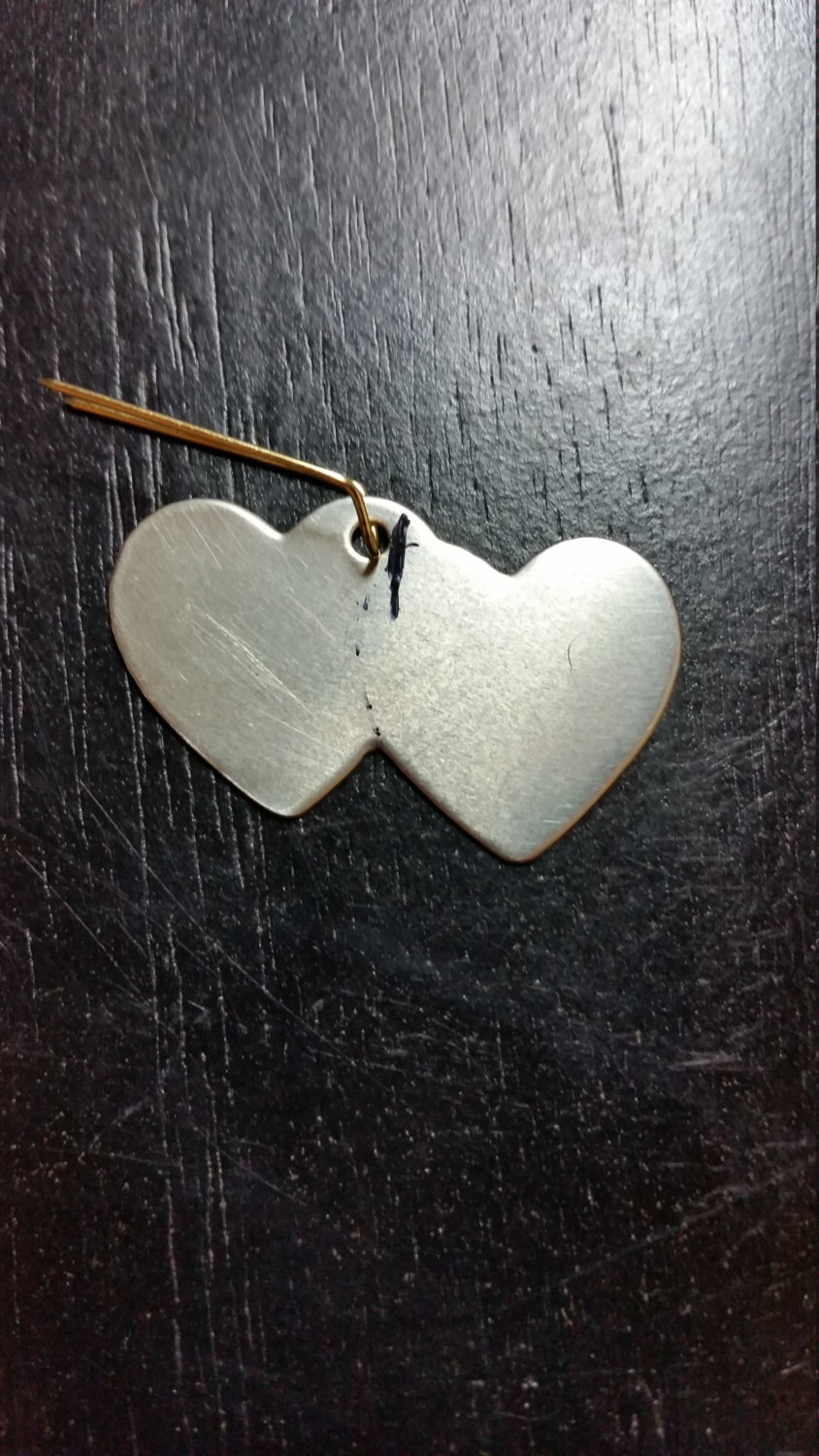 Pendants for humans - 2 hearts
Show the love for your pets with this adorable Pendant! It is shown in nickel, but can be requested in brass or copper as well.
Please include the stamping details for this pendant in the ADDITIONAL INFORMATION area during the check out process;
You can customize this sweet little pendant, it measures 1 1/4" wide by 1" high. I will use the smaller fonts for this cutie!